Case Study - Nigerian Balustrade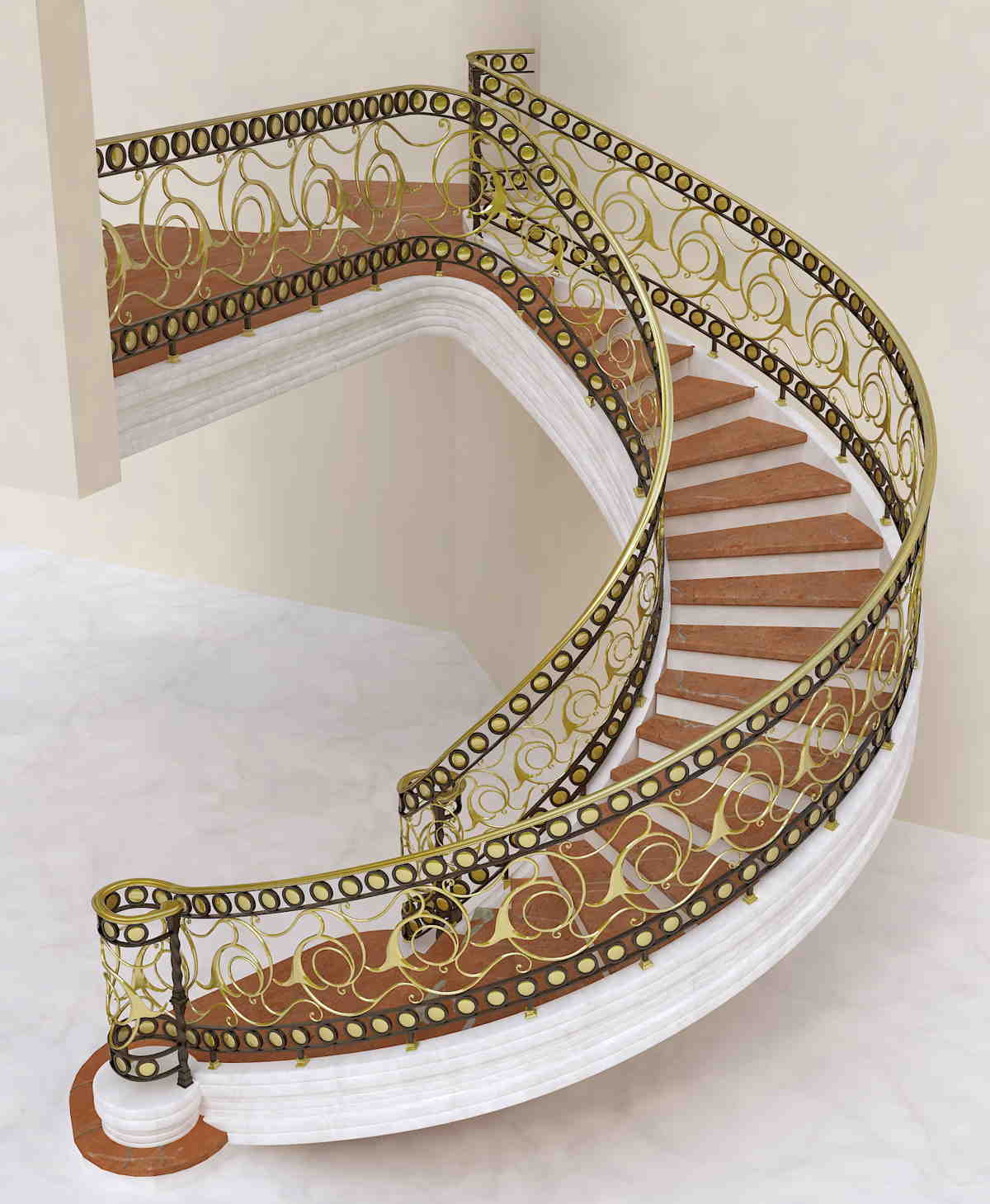 In early 2014 we received an order from our UK agent for a bespoke and exotic staircase balustrade design, created by the architect Femi Ekisola.  As can be seen from the rendered image above, it had ornate mouldings contained within, so on examination it was deemed that Aquairon should create a sample piece, seen to the right, to go back with the quote for the client to sign off on.
This was sent off to Nigeria and all went very quiet for a fairly long-time hearing nothing for a good four years. That was until 2019, when Peter our UK agent came back onto us and declared that there indeed had been a delay in Nigeria, but the client was now happy to proceed and has paid the deposit. 
With that in play, Peter then travelled to Nigeria to conduct a survey and take specific measurements that are needed when creating such a piece.
So after receiving the details back from Peter, Aquairon began the process, however, on further examination of the concept of the original design by Femi Ekisola, it was appreciated by Aquairon's chief engineer, that the overall structure in certain elements were too flimsy and needed reinforcing. This then led to small design changes to the original to make the balustrade sufficiently rigid.
To make certain of perfect alignment of the final assembly in Nigeria, it was deemed necessary that AquaIron create a dummy staircase as an exact wireframe copy of the final, so that the balustrade parts could be fully assembled and checked for perfect alignment prior to shipping.   
The design team working with the original plans created various proof of concept 3D elements, initially the drawings were transferred to that of plastic renderings, using the rather new technolgy of a 3D printing.

These in turn were handed to the foundry for final moulding and then casting.
Once all the parts were cast in the foundry, they were transferred back into the workshop for assembly around the test 'wireframe' staircase which was formed from iron rods. Latterly, these rods were reused in another project.

The overall balustrade parts involved:
       

A combination of brass ornaments (architectural bronze) with and iron frame.
       

Polished brass handrail with collars on the legs.
       

The brass ornaments are polished, patinated and lacquered.
       

The frame is coated in a luxurious matt black.
We are available to give advice, quotations and much more.