Case Study - East Gate at Lords MCC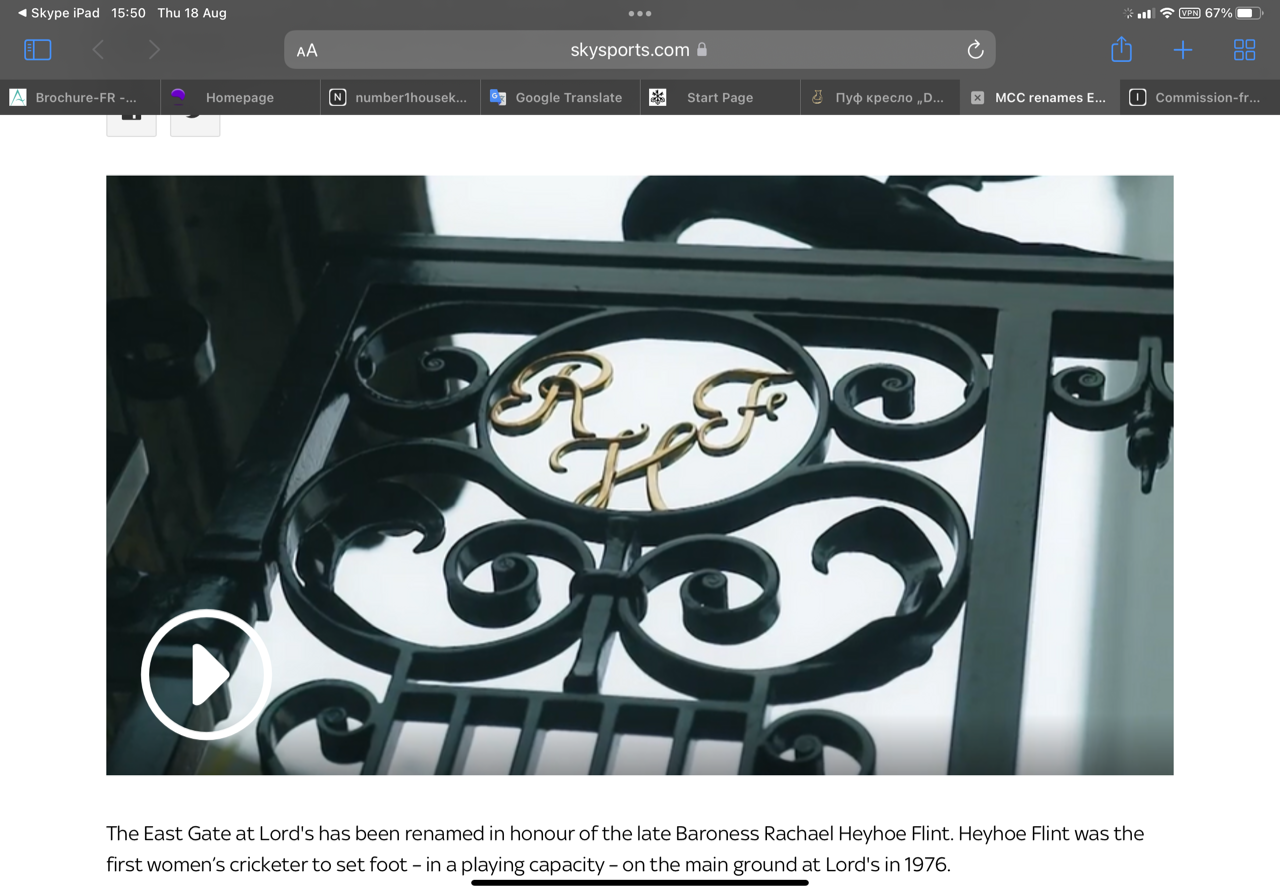 Aquairon were invited last year (August 2021) to enter a challenge to design a new gate for Lord's Cricket Ground in honour of Baroness Rachael Heyhoe Flint. 
Aquairon responded positively and we quickly developed a set of three possible concepts for consideration, being a competition, we were very aware we were up against several other of the best UK suppliers, so they had to be good.
In October of 2021 the MCC decided and AquaIron were deemed as the winning entry and chosen to build and supply the gates.
Development work began and the drawing and the project progressed. However, although initially the gates were a central gate with two pedestrian gates on either side, it was deemed necessary from a call from the MCC for a design change which meant losing the two side gates and only having the larger central gate.
We are available to give advice, quotations and much more.