Case Study - The Bangkok Staircase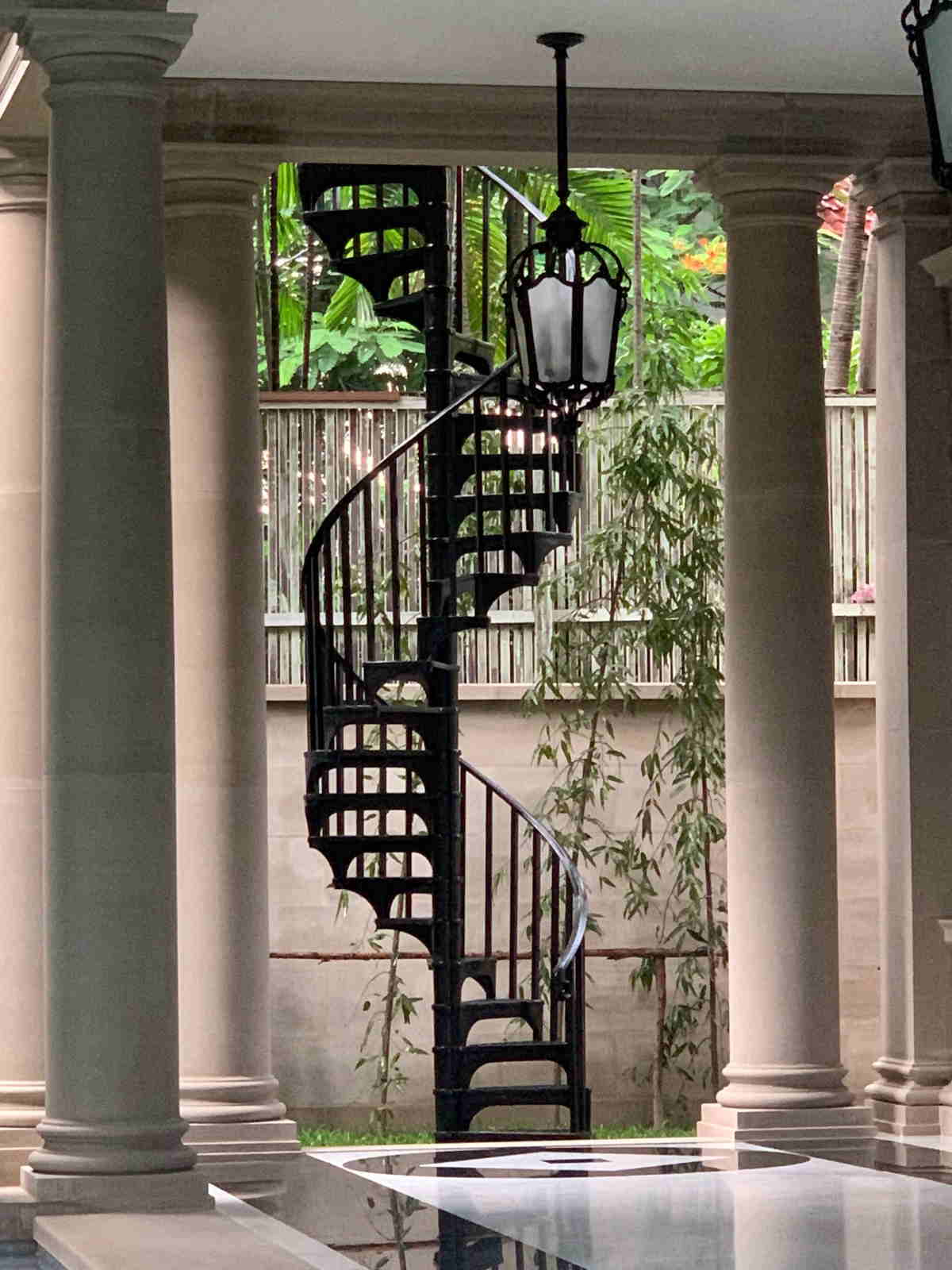 The client was building a rather nice new luxury house in Bangkok and had contacted Aquairon to see if they would tender for the ironwork.  One part of which was a bespoke external spiral staircase, however, on close examination of the metrics involved it was apparent that this would need to be a very intricate piece of work due to the rather small diameter of the staircase itself.
Aquairon, however took up the challenge and proceeded to supply some samples that were very well received by the client and a so a subsequent commission was awarded to them.
As the initial design request was of a bespoke nature it was decided by the AquaIron design team to develop a 3D example of the staircase for approval by the client.
This now needed to be developed into the deliverable and the foundry began creating a final sample for approval of the 'step'.  With such a narrow radius the design and foundry team had their work cut out but working through all the issues they finally created a set of examples for the client to examine
This final approved model was accepted and the work of creating the whole staircase began, as Bangkok was the other side of the world it was decided to build the whole thing in the foundry  workshop area so there would be no issues when final assemble came to pass in Bangkok.
Once all was checked the staircase was carefully disassembled and freighted up for its long journey to Bangkok.  On arriving there, it was unpacked and like a giant jigsaw puzzle it was gradually put together to become a rather stunning piece.
Linking the ground and first floors its final resting place is in use daily by the client, who can't but admire the wonderful workmanship gone into it as they traverse up and down its elegant steps.  
We are available to give advice, quotations and much more.